If you were born in the 80s or 90s, you know how much people loved Bike Nashbar – especially their deep discounts! 
Personally, I loved reading their catalogs too.
Bike Nashbar was more than just a retailer—it was a symbol of quality, affordability, and a gateway to the world of cycling.
However, as time passed, changes in technology, consumer behavior, and market dynamics took their toll, eventually leading to the decline and eventual bankruptcy of Bike Nashbar.
In this article, we will go back in time and explore the rise and fall of Bike Nashbar.
What Happened To Bike Nashbar?
Founded in 1974 by Arnie Nashbar, Bike Nashbar quickly rose to prominence as one of the leading mail order bike companies. 
In the year 2000, Performance Bicycle, another notable catalog company, made a strategic move by acquiring Nashbar. This acquisition provided Performance Bicycle with a wider market reach and an opportunity for expansion.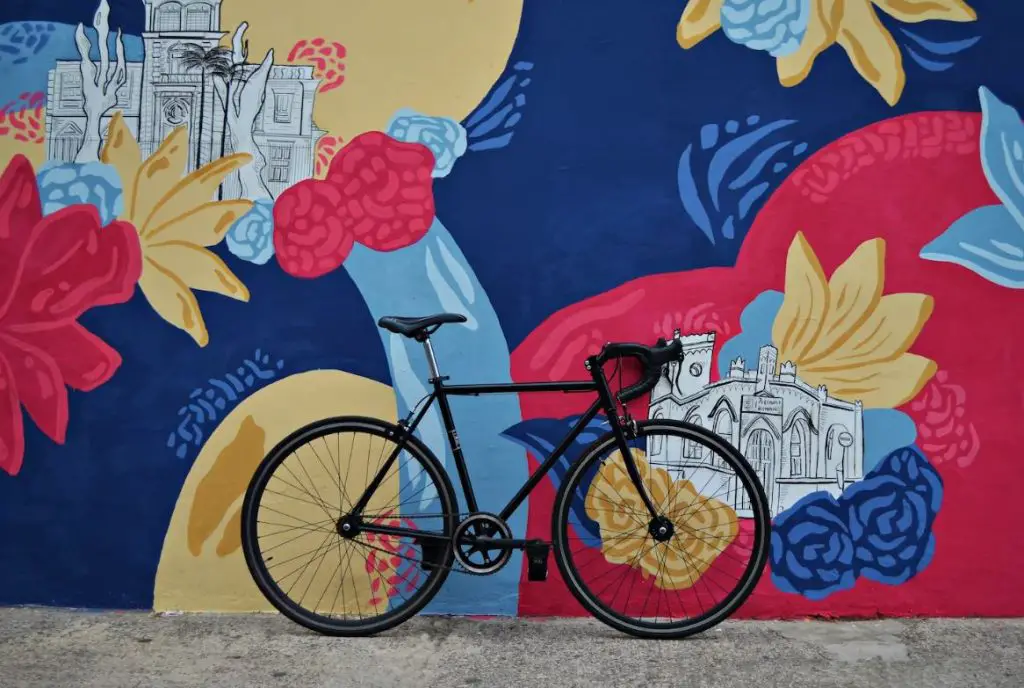 The two brands operated and positioned themselves differently, with Nashbar catering to budget customers while Performance focused on high-end cycling products.
Also Read: Can I Bring My Bike Into Walmart?
Capitalizing on their growth ambitions, Performance Bicycle embarked on an ambitious brick-and-mortar expansion strategy. 
They opened numerous stores across the country, eventually reaching an impressive peak of 106 locations! 
However, in 2016, the cycling industry witnessed a significant shake-up when Advanced Sports International (ASI) acquired Performance Bicycle and Nashbar, along with several other renowned brands like Fuji, SE, Kestrel, Breezer, Phat Cycles, and Oval Concepts. 
This consolidation aimed to leverage synergies and strengthen ASI's position in the market.
The Fall Of Bike Nashbar
As the cycling industry underwent a series of transformations, Bike Nashbar found itself facing a shifting landscape.
The advent of online marketplaces and the emergence of e-commerce giants disrupted traditional retail models, forcing businesses to adapt or face obsolescence.
Unfortunately, Bike Nashbar struggled to keep pace with these changes and it had a huge impact on their once-thriving business.
Unfortunately, financial difficulties loomed over the parent company (ASI), leading them to filing for Chapter 11 bankruptcy in November 2018. 
The bankruptcy proceedings presented a turning point in the history of Bike Nashbar.
In 2019, Performance Bicycle was expected to close all of its locations, including the 102 stores it had across the United States.
Aftermath
During this turbulent period, Amain.com Inc., an e-commerce company, seized the opportunity and acquired the trademarks and web domains of both Performance and Nashbar, as well as Performance's house brand trademarks, for a sum of $1.245 million. 
This strategic move enabled Amain.com to preserve the legacies of these iconic brands and breathe new life into their online presence.
Today, under the stewardship of Amain.com, both the Nashbar and Performance Bicycle websites have been revitalized as fully operational e-commerce platforms. 
They continue to serve cycling enthusiasts with a wide range of products and services, keeping the spirit of Bike Nashbar alive in the digital realm.
Sadly, the nostalgic days of mail order catalogs and deep discounts are a thing of the past, Bike Nashbar no longer offers these.
"All good things must come to an end"
What Caused The Bankruptcy?
There were a number of reasons for the downfall of Bike Nashbar. 
The major reason was the high costs associated with brick-and-mortar store leases coupled with lower-than-expected sales.
Also Read: Best Rim Tape
And the competition played a huge part in it too.
The rise of the internet and online retail, including giants like Amazon, Walmart increased competition.
And not to mention the globalization of retail allowed companies from different countries to sell directly to consumers worldwide as well which also brought more competition. 
Plus, the proliferation of online ads and remarketing strategies altered marketing dynamics.
The complexities of distribution costs and the various margins at different stages of the distribution chain were also a cause.
These changes in competition, markets, consumer behavior, affected the sales and overall performance of traditional retailers like Performance and Nashbar.
Bike Nashbar Alternative – BikesDirect
I highly recommend checking out BikesDirect. They have awesome deep discounts.
This bike retailer operates primarily online, with limited physical presence. 
They have warehouses located in Jacksonville, FL, and Garland, TX, from where they ship their bikes directly to customers.
The thing I like about bikesdirect the most is their approach of eliminating the need for salesmen, extensive overhead costs, and advertising expenses.
By adopting this model, they are able to offer discounted prices on their bikes, typically ranging from 60-70% off!
The company offers a wide range of bicycles, including road bikes, mountain bikes, hybrid bikes, and more.
Also Read: Can BMX Bikes Pedal Backwards?
Quick Recap
Bike Nashbar filed for bankruptcy in 2018, and sold the trademarks and domains to Amain.
The bankruptcy of Bike Nashbar and Performance Bicycle was due to high costs of leases, declining sales, and increased competition from online retailers. 
While Performance Bicycle closed all of its locations, Bike Nashbar is still operating as an e-commerce site under the ownership of AMain Cycling.
FAQs
How Much Does A Nashbar Bike Cost Now?
Nashbar offers a range of bicycles with prices typically starting from around $200 and going up to several thousand dollars for more advanced models. However, there are no discounts on previous models.
Are Nashbar And Performance Bike The Same Company?
Yes, Nashbar and Performance Bike are both owned by the same parent company, AMain Sports & Hobbies. AMain acquired Performance Bicycle in 2019 and merged it with Nashbar, creating a larger cycling retailer under the Performance Bicycle brand.